Regular price
Sale price
$5.99 USD
Unit price
per
Sale
Sold out
Custom text Brake Caliper Stickers

Custom brake caliper decals are personalized stickers that are designed to be applied to the brake calipers of a vehicle. These stickers come in a variety of colors, sizes, and fonts, and can be customized to display any text or image that the customer desires. They serve as a great way to add a unique and personalized touch to a vehicle, and can also help to identify different brake calipers on a race car or other high-performance vehicle.
* clearcoat recommended (not included)
---
How to apply
1. 
Clean the surface where you intend to apply the sticker. It won't stick to a greasy, dirty, or dusty surface.
2. 
Peel off the clear transfer tape along with the sticker in a way that the letters and other details of the sticker remain on the sticky clear tape
3. Apply one edge of the sticker to the surface and smooth it along the entire length using a plastic card. If needed, you can use the card to remove wrinkles and air bubbles from under the film.
4. Peel off the clear film from the sticker, which should remain on the surface. Pull the clear film parallel to the surface and as close to it as possible. Make sure that all the 
details of the sticker separate from the clear film.
5. Wipe down the sticker. If needed, use a plastic card to further smooth out poorly adhered details. Stubborn air bubbles can be carefully punctured with a needle and smoothed out again with the card. That's it!
Features
 Fast turnaround
 100% Made in USA
 Fully waterproof and fade resistant

 Up to 7 Years high quality vinyl

 indoor / outdoor use
 Stick it to any clean and smooth surface
 Clear transfer tape for easy install included
 You'll like it guaranteed
Share
View full details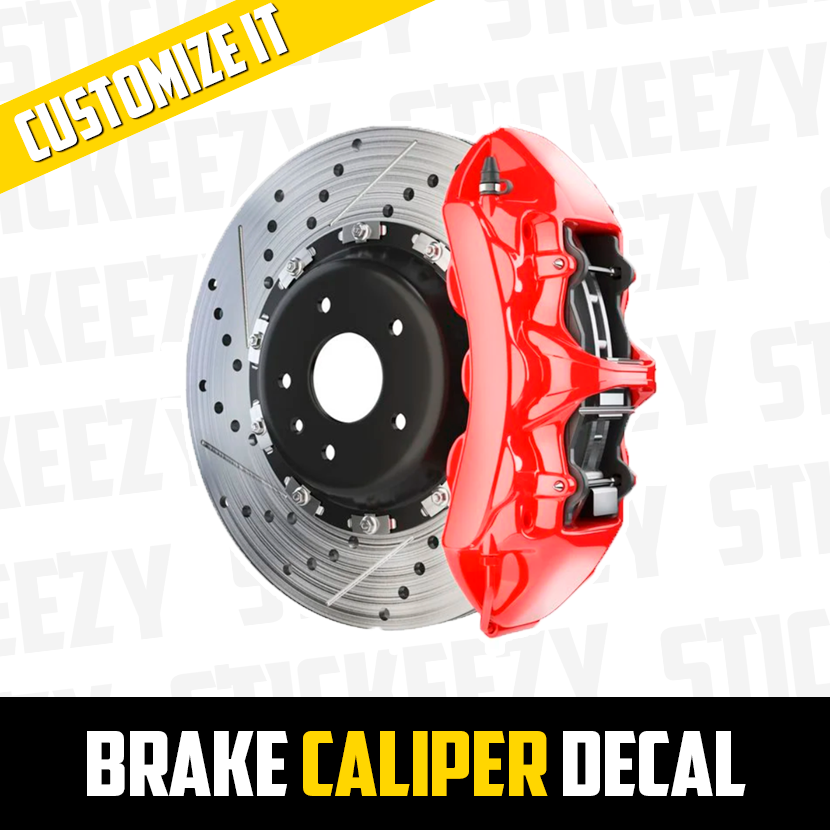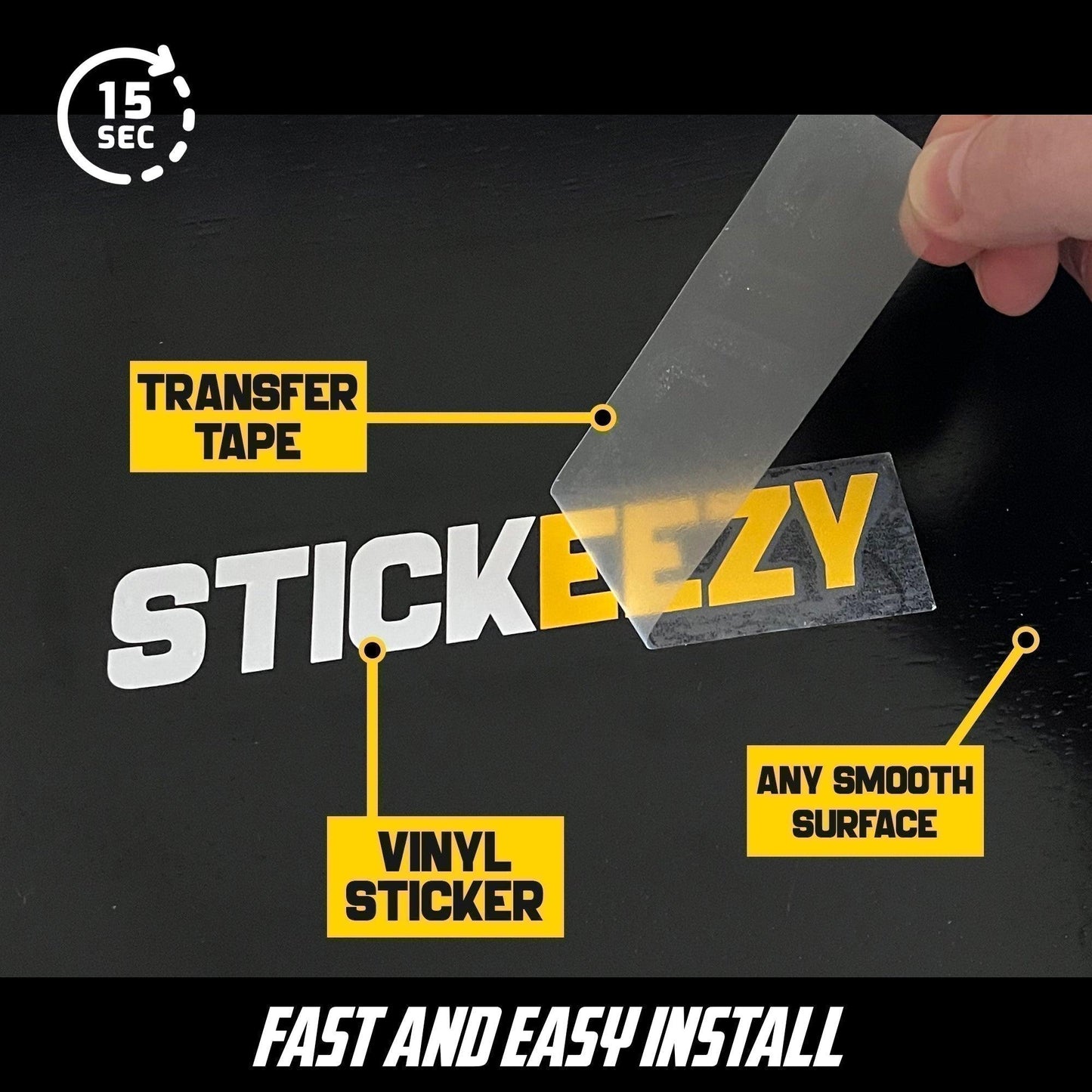 It is exactly what I want
Outstanding Service
Thank you for doing such a amazing job on my brake calipers stickers. Im so excited to place them on. Your service and professional is amazing and great for business. Thank you so much.
You guys sent me the wrong font.